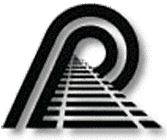 Don't miss these exclusive Mass Bay RRE rare mileage specials!
'Westfield Wanderer'
on the Pioneer Valley Railroad
Special train excursions to benefit the Mass Bay RRE Railroad Preservation Fund
Two trips - One day only - Saturday, April 13, 2019
DUE TO LATE CANCELLATIONS WE HAVE A HANDFUL OF SEATS AVAILABLE FOR THE AFTERNOON TRIP TO HOLYOKE.
CALL 978-470-2066 TO ORDER.
It's been over three decades since Mass Bay RRE ran an excursion over the Pioneer Valley Railroad, the short line that operates what's left of the former New Haven lines that went through Westfield, MA from New Haven and Plainville, CT. There's less of the PV than there was in 1986 - the branch that then went through to Easthampton has been cut back to a 3+ mile stretch serving customers north of Westfield, the PV's connection with CSX.
We'll be offering two trips on April 13. The morning trip will be a full 'tour of the line,' departing Westfield at 8:00 AM for a trip to Southampton over as much as possible of the remaining portion of the Easthampton branch. After returning to Westfield, we'll head north and east to the "Paper City" of Holyoke, where we'll take the "Horn Track" down Water Street, running next to the Third Level Canal and parallel to the Connecticut River. We'll cross the newly-restored bridge over the canal and come alongside the Pan Am Railways line from Springfield, stopping about a quarter mile south of the old Holyoke depot. After a brief stop for photos, we'll return to Westfield, arriving at noon.
Our afternoon trip will depart Westfield at 1:00 PM and will repeat the morning trip to Holyoke, returning at 4:00 PM. The afternoon trip will go only to Holyoke and will NOT cover the Southampton branch.
Seating for this excursion is unreserved, in the Pioneer Valley's one passenger car and a caboose. Up to 8 passengers can be accommodated in the caboose; we will rotate occupancy at each train stop during the trip.
Train capacity is strictly limited to 70 passengers for each trip. We expect that these trips will sell out quickly! Passengers who order the morning trip should indicate whether they are willing to ride the afternoon trip in case the morning trip is sold out (we will notify you accordingly). There will be no snack or beverage service aboard the train. There are no bathroom facilities aboard the train; "rest stops" will be made en route.
This trip operates ONE DAY ONLY, rain or shine. All sales are final and tickets are not refundable. Tickets will be mailed to you about 10 days prior to the trip; we will send driving directions to the departure point in Westfield, MA with your tickets. Please notify us if special accommodations (handicap seating, etc.) are required.
HOTEL ACCOMMODATIONS NEAR WESTFIELD, MA: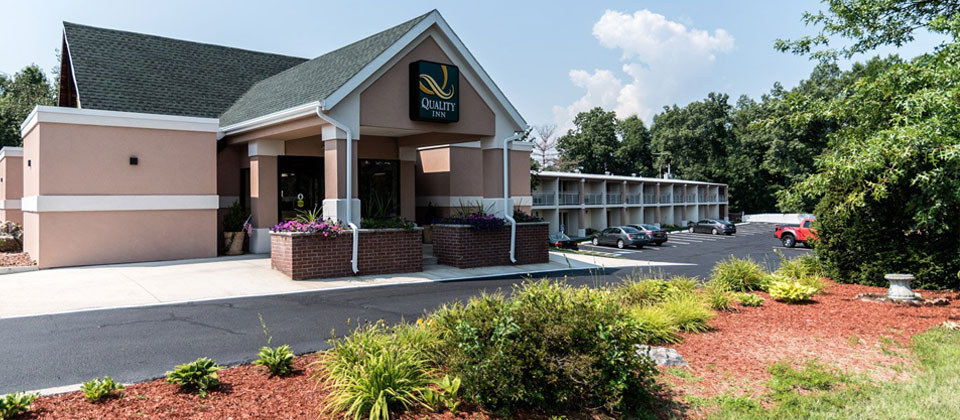 We have arranged a special rate and reserved a block of rooms for 'Westfield Wanderer' passengers at the Quality Inn Westfield (2 Southampton Road, Westfield, MA 01085), located a short distance from our boarding location. For Friday, April 12, rooms with a King bed are $86, 2 Queen beds are $94 - a discount of 20% off regular rates. Book by phone at 413-568-2821; request the "Mass Bay RRE" rate when you book. On-line booking information will be posted here soon.
FARES:
Saturday, April 13, 2019 'Westfield Wanderer':

Option A - 'TOUR OF THE LINE': Includes train round-trip Westfield to Southampton, and round-trip Westfield to Holyoke. Departs Westfield 8:00 AM, returns 12 Noon. SOLD OUT as of 2/24/19
Mass Bay RRE Member fare....................................................$119* SOLD OUT
Non-member fare.......................................................................$129 SOLD OUT
Option B - 'HOLYOKE ROUND-TRIP': Includes train round-trip Westfield to Holyoke ONLY (will not cover Southampton branch). Departs Westfield 1:00 PM, returns 4:00 PM. EXTREMELY LIMITED AVAILABILITY.
Mass Bay RRE Member Connection Package fare..................$89*
Non-member Connection Package fare.....................................$99
*One discounted seat per Mass Bay RRE member, except as noted in our Member Benefits policy.
HOW TO ORDER
ORDER ON LINE! 'WESTFIELD WANDERER' ON-LINE ORDER FORM Pay with PayPal or your Visa, MasterCard, American Express or Discover card using our secure on-line system. ON-LINE SALES CLOSED. CALL 978-470-2066 FOR AVAILABILITY.
MAIL ORDER: Download a printable copy of the Trip Flyer and Order Form and mail it with your payment to: Mass Bay RRE, P.O. Box 4245, Andover, MA 01810-0814. Make checks payable to "Mass Bay RRE." Please enclose a self-addressed, stamped business-size envelope for return of your tickets. If paying by credit/debit card, be sure to include complete card number, card billing address, expiration date and CVC Code (3 digits on back of card, 4 digits on front of American Express cards). Please note that for mail orders, checks will be deposited about 2 weeks prior to the trip.
BY TELEPHONE: Telephone orders are accepted at 978-470-2066, Monday through Friday from 9:00 AM to 7:00 PM. We accept Visa, MasterCard, American Express and Discover cards.
Full particulars of the tour and directions to the boarding locations will be sent with your tickets about seven to ten days before the trip. For further information please call our information line at 978-470-2066, or send e-mail to: trips@massbayrre.org.
TERMS & CONDITIONS:
All passengers must read and agree to the following terms and conditions when ordering:
By using this ticket, the Passenger agrees (for himself/herself or his/her successors, heirs, executors, administrators, agent, contractors or other persons claiming through him/her):
• To hold harmless, release, waive and indemnify the Pioneer Valley Railroad Company, its predecessors, parent, subsidiaries and affiliates, officers, and employees (collectively, the "Railroad") from any and all injuries, liabilities or damages from participation in the trip, including but not limited to those occasioned in whole or in part by any act or omission of the Passenger; or whether or not it is contended that the Railroad contributed thereto in whole or in part; or whether the Railroad was responsible by reason of a non-delegable duty; and
• To accept the dangers associated with being on Railroad's property or tracks and aboard its passenger trains; passengers and property are in danger of possible injury, death or destruction incident to freight operations or other operations of the Railroad, whether by Railroad or others; and
Passenger agrees that by purchasing and using the ticket, he/she:
• Shall comply with all stated and customary terms, posted safety signs, rules, and/or verbal instructions given before, during or after the trip; and
• Has read the above paragraphs/provisions and hereby knowingly and freely asserts that said participation in the trip is voluntary and assumes all risks of any injury to mind and body whatsoever arising out of, during or in connection with participation or attempted participation in the trip, even if arising out of or in connection with any negligence of the Railroad.
Mass Bay RRE is a non-profit [501(c)(3)] Massachusetts educational corporation.
Site maintenance by Members of Mass Bay RRE.
Page updated March 28, 2019