<!td width="10" valign="top" bgcolor="burlywood" ><!/td>
<!blockquote>
BREAKING NEWS:
Donate to the Mass Bay RRE Railroad Preservation Fund

Thanks to your donations, Mass Bay RRE made $12,500 in grants to 12 organizations to support railroad preservation this year!
We welcome new members -- Click here
Discounted admission at New England Tourist Railroads & Museums.
For the expanded list of participating groups see our Member Benefits Page
Transportation notices updated March 12, 2018: Download
New - WW&F Photo Specials April 14 & 21, Newfane, VT Soup Fest & Auction 3/24
Dinner in the Depot with J.W. Swanberg - Thursday April 19
See MEETINGS PAGE for details
---
Welcome Aboard!! Whether your interest in railroading centers on rail travel, photography, history, models or just a love of trains,
Mass Bay RRE may be for you!
<!hr width="40%" align="center" />

Massachusetts Bay Railroad Enthusiasts, Inc. is a non-profit [501(c)(3)] educational corporation, organized for the promotion of public interest and understanding of railroads. In Mass Bay RRE you'll find amateur and professional railroaders who share your enthusiasm for the rails, and are quite willing to share their experiences with you.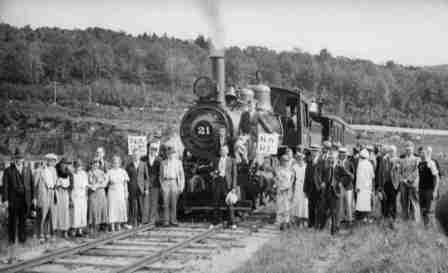 Mass Bay RRE traces its beginnings to 1934, when our founders sponsored what has been called the first "railfan trip" in the United States on the now-abandoned Hoosac Tunnel & Wilmington Railroad. Since then, we have sponsored hundreds of railfan excursions, many of them over "freight only" tracks. Our trips have covered almost every past or present New England rail route.
Today, 80 years after that "first fantrip", Mass Bay RRE continues to organize specially-chartered excursion trains throughout New England.


S
ee our Membership Page for information about Mass Bay RRE membership and a membership application. Mass Bay RRE members receive our monthly newsletter, the Callboy, which features a compilation of railroad industry news, as well as information on all upcoming Mass Bay RRE train excursions, programs and activities. Members also receive discounted fares and/or preferred seating for most Mass Bay RRE train excursions and events. And, some smaller-capacity trips and events are advertised only to our members. New for this year: Use your Mass Bay RRE membership card for discounted admission to selected New England tourist railroads and museums. See our member benefits policy for a complete listing of member benefits.
See also Frequently Asked Questions for more information about Mass Bay RRE.
---
We truly believe that much of the fun of a trip is in getting there - on the train. This 19-minute video captures a variety of Mass Bay RRE' train excursions in recent years, as photographed by our members. We hope it inspires you to join us on a train excursion soon!
---
A tragic loss for the RRE community
It is with great sadness that I inform the Mass Bay RRE community of the sudden death of Ralph Hawkins on Saturday, February 10, at the age of 74. Ralph had gone across the street from his house in Canton, MA to assist a neighbor who was having car trouble. He had just finished doing what he could to help when he was struck and killed by a pickup truck that veered off the road and across two lawns before striking a tree and Ralph, fatally injuring him.
It is ironic that Ralph was killed doing something that was so typical of Ralph: helping a neighbor in need. Ralph was an incredibly generous, loyal and funny friend to many of us in Mass Bay RRE and beyond. He was extremely giving of his time and energy, sometimes in the direst of circumstances. One could not ask for a better friend than Ralph Hawkins.
Ralph was a long-time member of Mass Bay RRE. For as long as I have known him, he was an active and enthusiastic participant in club activities. He served as a car host on our excursions and was a member of our Board of Directors for many years. More recently, he had been a leader of our Show Crew, representing the club at upwards of a dozen train shows each year, and was the driving force behind the creation of our promotional video, "People who like Trains."
Ralph was a railfan, to be sure, but he had other interests as well. He was an avid Chevy Corvette enthusiast, and owned at least three Corvettes of various vintages. He loved a good (or bad) joke, and was not above sharing a real 'groaner.'
Ralph graduated from Arlington High School in 1961 and received a mechanical engineering degree from Northeastern University in 1968. An aeronautical engineer, Ralph developed and patented a better and less expensive method for the maintenance and certification of a particular type of aircraft engine, which he offered through his firm MORE Company (Maintenance On Reliable Engines). Ralph traveled around the world marketing their services to both commercial and military organizations.
Ralph is survived by his long-time companion and fiancée, Maggie Desdunes, who has been the light of his life since they met; his brothers Herbert Hawkins of Halifax, MA and John Hawkins of Lisbon, NH; and his sister Jean Rouleau of Pittsboro, NC.
How do we honor Ralph's memory? Be humble. Be kind. Go out of your way to help a friend. And enjoy life.
Dave Brown
President, Mass Bay RRE
Funeral services were held on Saturday, February 17, 2018. Ralph was buried at Knollwood Memorial Park in Canton, Mass., a short distance from the Amtrak Northeast Corridor and the Canton viaduct.
Donations to honor Ralph's memory may be made to:
The Mass Bay RRE Railroad Preservation Fund
P.O. Box 4245, Andover, MA 01810 or on line at: www.massbayrre.org.
---
UPCOMING TRAIN EXCURSIONS & EVENTS:
Boston Surface Railroad Company offers 'New England Spring Tour'

Saturday, March 24

Special discount available to Mass Bay RRE members & guests!

See Excursions Page for details!
As of March 18, this trip is postponed to a future date, most likely in April or May.
---
THIRD THURSDAY PROGRAM MEETINGS:
See Meetings Page for schedule and complete details of all programs.

Programs including railroad industry experts, tour experiences, railroad technology, classic rail-related films, and much more! (NOTE: Mass Bay RRE's Program Meetings are held at the Union Church in Waban, 14 Collins Road, Newton, MA, starting at 8:00 PM unless otherwise noted. Please read all announcements carefully.)
Join us for an informal "Social Hour" with light refreshments starting at 7:00 PM before every Third Thursday meeting in Waban!
---
FIRST TUESDAY SOCIAL MEETINGS:
See Meetings Page for detailed schedule.

Newsletter Mailing; Informal Member Slide or Video Programs; Board Meetings. Held at the Union Church in Waban, 14 Collins Road, Newton, MA, starting at 7:00 PM.

<!a href="events.htm#other"> <!EXCURSIONS PAGE> <!/a> <! for details.> <!/p> <!p> <!em> <!strong> <!img src="DiscoveRailLogo.JPG" alt="DiscoveRail Logo" width="127" height="82" hspace="10" vspace="5" align="right" /> <!Saturday, April 17, 2010, 10:00 AM to 4:00 PM: > <!/strong> <!/em> <!span class="style9"> <!DISCOVERAIL> <!/span> <!,> <! our annual spring exposition of New England railroading, featuring New England's many tourist railroads and railroad museums. On the main concourse at Boston's South Station. > <!a href="DiscoveRail2010.pdf"> <!DiscoveRail Details> <!/a> <!/p>
---
OTHER INFORMATION and NON-MASS BAY RRE ACTIVITIES:
See the DiscoveRail Page for tourist railroad schedules, railroad-related museum hours, and special events such as excursions and shows. These announcements also appear in our monthly newsleter, The Callboy.
See the Membership Page for information on how to Join Mass Bay RRE and an Application Form. <!/span>

<!span style="font-weight: bold"> Send an Email to Mass Bay RRE using the links on Contact Us Page.
See Other Divisions Page for information on other chapters of The Railroad Enthusiasts. For local RRE membership information, contact one of these Divisions near you. <!/span>
The Rail Links Page contains links to the sites of operating railroads, other railfan organizations, railroad museums, preservation groups, points of interest, and more.
---
MASS BAY RRE OFFICERS & DIRECTORS:
President: David W. Brown
Vice President: Richard Fralick
Secretary: William Crawford
Treasurer: Charles W. Jack

Directors: David J. Astorian, Alan B. Butler, Steven Butterworth, W. Thomas Chase, John W. Ehrlich, Thomas R. Engel, Loring M. Lawrence, Robert S. Popovac, Everett Reynolds, Sue Waldron Sample

<!/blockquote>
<!font size="2"> <!p align="center"> Site maintenance by members of Mass Bay RRE.

Page updated on March 18, 2018
Join the Mass Bay RRE Email list! Enter your Email address below:

For Email Marketing you can trust
We send notices of all our Trips and Events to everyone on our email list. Mass Bay RRE membership is not required!


THE H. ALBERT WEBB MEMORIAL RAILROAD PRESERVATION AWARD
Mass Bay RRE member Leigh Webb created the H. Albert Webb Memorial Award in 2000 to recognize his father's love for New England railroading. Mass Bay RRE acts as Mr. Webb's agent in soliciting applications for the award, reviewing the completed applications, and administering the grants as they are used.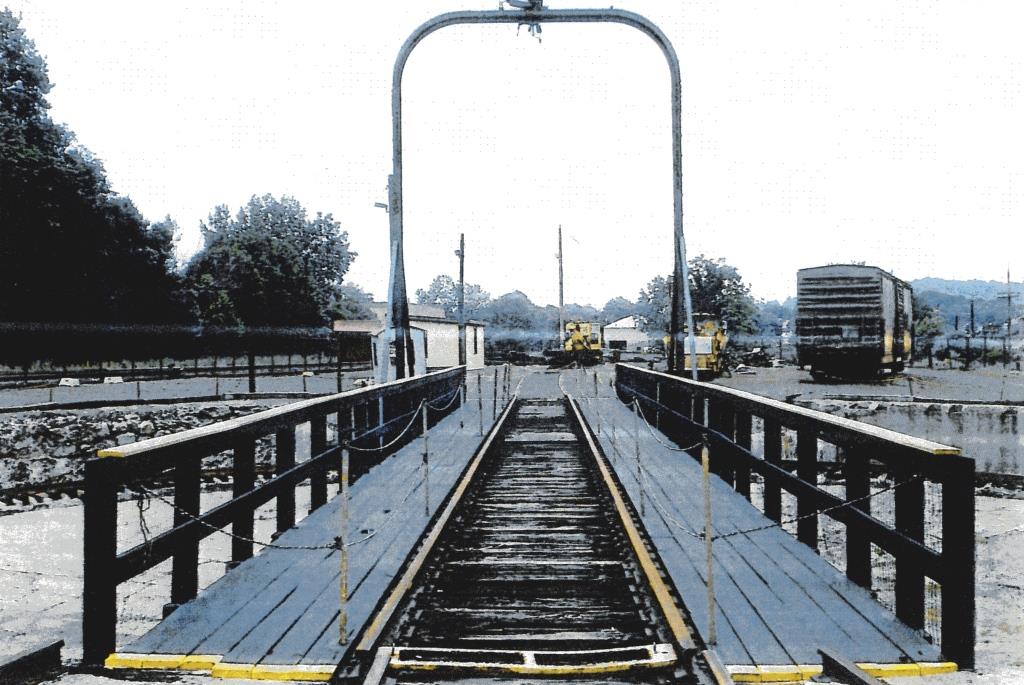 The Danbury Railway Museum, of Danbury, CT is the recipient of the 2017 H. Albert Webb Memorial Railroad Preservation Award. The $10,000 grant will help fund replacement of
the ties and timbers on the deck of the Museum's 1917-vintage New Haven Railroad turntable. The 95' long turntable was constructed in 1917. It was used to turn locomotives and served a nine-stall roundhouse and servicing facility. It could handle all but the largest steam locomotives of the railroad.

THE MASS BAY RRE RAILROAD PRESERVATION FUND
Mass Bay RRE established the Mass Bay RRE Railroad Preservation Fund in 2016 to support additional worthy railroad preservation projects in New England. Grants will be awarded annually, funded by the Club's available funds and donations to the fund from members.
The first recipient of a Mass Bay RRE Railroad Preservation Grant is the Branford Electric Railway Association, better known as the Shoreline Trolley Museum. The $5,000 challenge grant, coupled with BERA's own fundraising efforts, will leverage a 75% FEMA reimbursement for the rebuilding of four traction motors and an air compressor that will return Connecticut Company Car No. 401 to regular operation. That car, like many others in the Museum's extensive collection, was damaged during Hurricane Sandy in 2012.
Connecticut Company car 401 is a representative of the "open" style of trolley car, popular in the early traction era and into the early the 20th century. The Connecticut Company became known as the last transit operation in North America to regularly operate a fleet of these cars, often called "breezer cars," using them in Yale Bowl and seasonal tripper service in New Haven until the end of 1947.
2018 Award Applications
The application period for the 2018 H. Albert Webb Memorial Railroad Preservation Award and the Mass Bay RRE Railroad Preservation Grants is closed. The Award Committee will announce recipients in early 2018.
Nonprofit, tax-exempt [Internal Revenue Code 501(c)(3)] organizations that preserve historically significant railroad equipment, structures or information from New England railroads are eligible to apply.

See the Preservation Page for complete information about the H. Albert Webb Award and the Mass Bay RRE Grants and how to apply.

<!TD WIDTH="36" VALIGN="TOP" bgcolor="beige"> <!/TD>