Photo by Dave Brown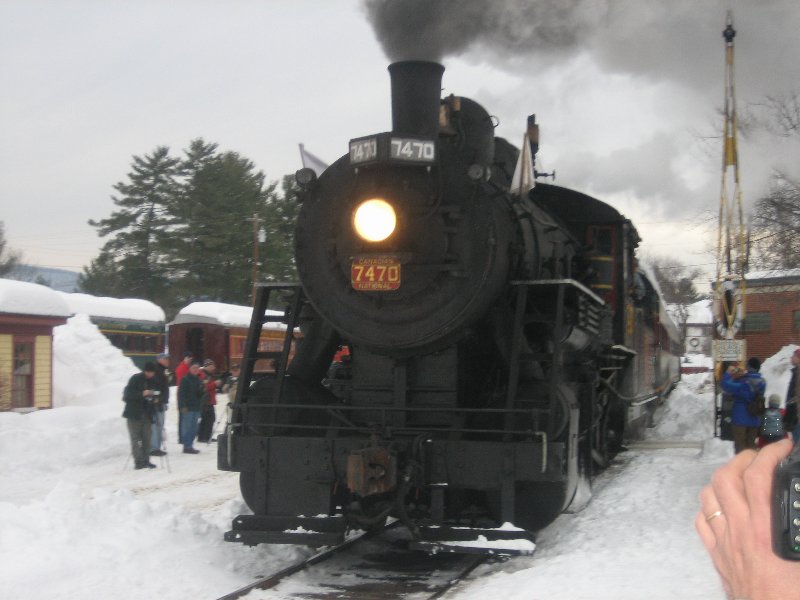 Steam In the Snow
A Wintertime Mass Bay RRE Photo Special
Over the Conway Scenic Railroad
January 5, 2008
Commentary from story by John Reading.
A sign on the North Conway station door reads, "Closed for the Season - Open April 19."
Hardly.
North Conway is very much open today, as a Conway Scenic crew prepares Mass Bay RRE's Steam in the Snow special for its run to Sawyers River and back on ex-Boston & Maine and Maine Central track. At the south end of our train, suitably aimed into the sun, is ex-Grand Trunk 0-6-0 7470 (Pointe St. Charles, 1921).