Mass Bay RRE's North Country Steam Special, July 31, 2011
Our North Country Steam excursion makes a photo runby south of Hazens, NH on ex-Maine Central track with Conway Scenic 0-6-0 7470. Cherry Mtn. is in the distance.
Photo for Callboy by Doug Scott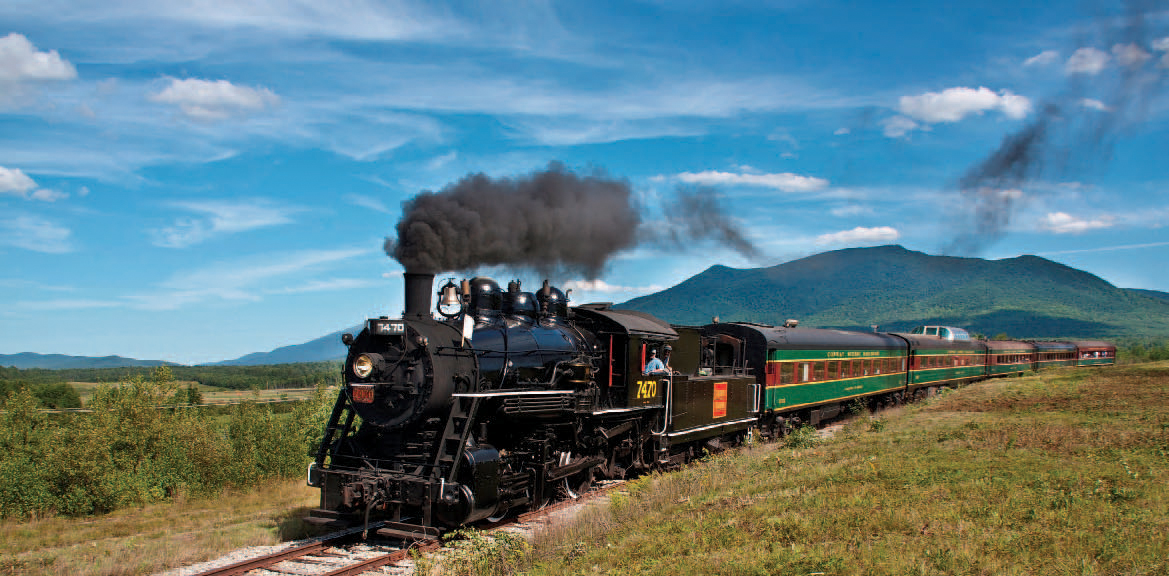 <!br /> <!IMG SRC="NorthCountrySteam11/NorthCountrySteam7B.jpg" width="790" HSPACE="0" VSPACE="0">
by John Reading
If you do something well once, do it again better next time.
That was the formula for Mass Bay RRE's spectacular North Country Steam excursion on the Conway Scenic Railroad July 31. Building on our successful 2007 "Steam Through the Notch" experience, this year's special train ran from North Conway to the outer end of CSRX at Hazens, NH – the first time ex-Canadian National/Grand Trunk O-18a 0-6-0 7470 (Pointe St. Charles, 1921) had ventured that far west along the ex-Maine Central Mountain Subdivision.
A sellout crowd of 250 riders plus Mass Bay RRE staff filled five cars ("all 7470 could handle," according to Master Mechanic Courtney Gregg) on the journey from North Conway through Crawford Notch to Fabyan and beyond. Riders participated in photo stops where steam power had never ventured since MEC dropped its fires west of Rigby in the early 1950s.